Unplugged Book Box – STARUNPLUG10
Unplugged Book Box is a monthly subscription box that focuses on self care. They have both a YA and Adult option, both of which contain exclusive self-care products to help you relax and unplug from the stresses of daily life.
Wonderdame Bookmarks – STARLIGHT10
Wonderdame Bookmarks offers the BEST smelling candles I've ever owned. They're topped with a ton of glitter and have really pretty labels too. The owner, Sara, is such a sweetheart and designed the perfect custom candle for me. She also sells adorable bookmarks for all of your favorite fandoms, as well as other things like pins and keychains.
Ignite English – STARLIGHT10
Ignite English is a bi-monthly subscription box all about Literacy and Learning. Each box has items that are all around the book of the month, and also comes with an activity guide and chapter cheat sheet to help in your comprehension of the book. They include a good mix of classics like Of Mice and Men and more recent novels like Paper Towns. 
Phraseology Boutique – STARLIGHT10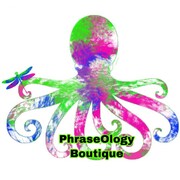 Phraseology Boutique is a shop that offers beautiful handmadHere book bands, jewelry, decals, and more. I personally have two bookbands and one decal, and trust me, they're all high quality and gorgeous.
Fantasy Monthly – STARLIGHTREADS
Fantasy Monthly is a new subscription box, starting up in May. They offer two types of boxes: A Classic box, which contains a new hardcover book, two bookmarks, and a print, and also a Deluxe box, which contains the items listed above and more! All boxes come with an invitation to their Facebook group and a card with discussion questions.