Hello everyone! I'm here with another Top 5 Wednesday post! T5W is actually on hiatus for the summer months, but luckily there's a great backlog of older prompts, so I'll be using those this summer. Today, I chose the prompt from August 2018, "Favorites You'd Like to Revisit."
---
1. Across the Universe Trilogy – Beth Revis
This prompt comes at a perfect time, just a few days after I finished my reread of Across the Universe! I'm currently rereading the second book, A Million Suns, and I'll finish off the series with Shades of Earth soon. This is one of my favorite series and it's really nice to revisit it (and the gorgeous covers) after many years away.
2. The Water Wars – Cameron Stracher
Oh, The Water Wars. It's a book I stumbled upon when I was 12(!!!) and I got it for my 13th birthday. I remember loving the book and how action packed it was. Unfortunately, it doesn't have the best ratings on Goodreads, so I'd like to go back and give it another try. No matter what, it will always hold a special place in my heart for being the first book that I owned from my beloved Sourcebooks. I actually reviewed this book ages ago when I first started my blog, but it's outdated and cringy and totally read at your own risk.
3. Twilight Saga – Stephanie Meyer
I won't say that I was a Twi-Hard, as some fans were known, but I definitely had my Twilight phase. Honestly, I've probably reread snippets of the Twilight Saga more than any other book I have, simply because of that nostalgia that I can't shake. While I'm not sure that I have the time or patience to read through all of the books again, I never mind re-reading my favorite scenes.
4. The Modern Faerie Tales series – Holly Black
Tithe was one of the first faerie stories I ever read. I can't remember if I understood or even finished the book, as my memories of the book is so hazy! I remember picking up Valiant too, but again, I barely remember it after all the years. Luckily, the series was just repackaged into a big bound trilogy that better matches the branding of The Folk of the Air trilogy, so I'm definitely going to pick up a copy and finally enjoy this series.
5. The 5th Wave – Rick Yancey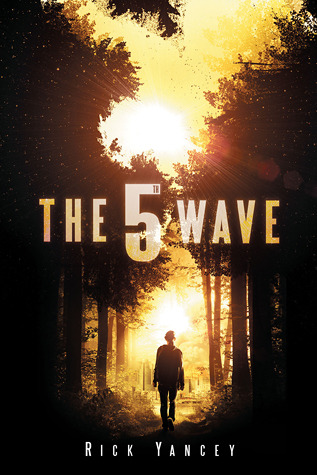 Long before The 5th Wave was made into a movie that apparently did very poorly in box offices, I read the book and fell in love. I remember sneaking pages during physics class, unable to put it down because of the constant danger our characters are in. It's been a while since I read the first two books and I never got around to reading the final book of the trilogy, so I definitely plan on doing that at last and finally reviewing them.
---
Thanks for reading! In the comments, tell me about books that you want to revisit!
---
Follow me on Instagram for book pictures, mini-reviews, and more!
Use my code STARLIGHT10 for 10% off your order at Wonderdame Bookmarks
Use my code STARLIGHT10 for 10% off your order at Phraseology Boutique
Use my code STARUNPLUG10 for 10% off your 3,6, or 12 month subscription for Unplugged Book Box
Use my code STARLIGHTREADS to save on your order at Fantasy Monthly
Use my code STARLIGHT10 for 10% off your order at Ignite English