Hello everyone!  I decided to switch things up this week and try out Top 5 Wednesday rather than Top 10 Tuesday! This is mainly because I don't want my posts to be too long! This week's prompt is the Top 5 books on my TBR! If you know anything about me, I have a TBR that's a mile long and growing, so maybe this post will inspire me to put more work into conquering it!
---
1. Prism -Nina Walker
I received an e-copy of this from the author, and it's sounds so interesting! Color alchemy is such a unique concept, and I'm interested in seeing how it plays out. I started a bit of it and I'm intrigued already. The opening is gripping.
2. White Stag – Kara Barbieri
I nearly picked this one up at Target last night! The cover is so pretty, and I've rarely seen books with goblins! I've heard mixed reviews, but I want to form my own opinion of it, so I've been trying to avoid reviews.
3. A Curse So Dark and Lonely– Brigid Kemmerer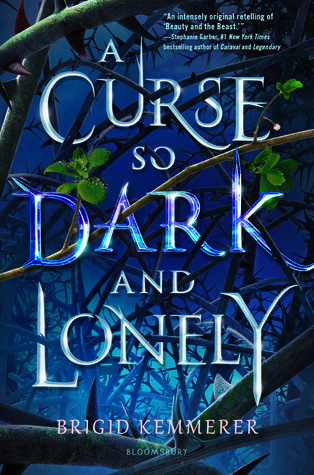 Everyone is going crazy over this book! So many book subscription boxes are including it in their January or February boxes, and I can see why! It's a retelling of Beauty and the Beast, which means that as a total Beauty and the Beast fan, I need to read this ASAP! I love this cover, but I really hope that I can get my hands on the shiny holographic ARC cover too!
4. The Bone Witch – Rin Chupeco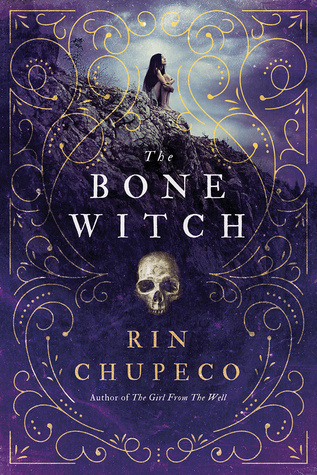 First off, isn't the cover of this book gorgeous? I'm always drawn to purples and golds, so this is right up my alley! On top of that, it deals with some dark magic and necromancy, which I'm totally down for! I loved Give The Dark my Love by Beth Revis (see my review here!) and I'm hoping that this can tide me over until the sequel comes out!
5. The Wicked King – Holly Black
The Wicked King used to be at the top of my TBR list, but it's actually fallen a bit. Not because I'm not excited, because I definitely am, but I've been hearing that the ending has been tearing people apart, and I'm not sure if I'm ready for that yet! The last book in the trilogy doesn't come out until 2020!!! I'll probably cave as soon as my Faecrate special edition box comes in. Expect a full review when I'm done!
---
Thanks for reading! Check back at the end of the month to see how much of my TBR I actually conquered!
---
Follow me on Instagram for book pictures, mini reviews, and more!
Use my code STARLIGHT10 for 10% off your order at Wonderdame Bookmarks
Use my code STARLIGHT10 for 10% off your order at Spearcraft Book Box
Use my code STARLIGHT10 for 10% off your order at Ignite English
Use my code STARLIGHT10 for 10% off your order at The Book Quay
Use my code STARLIGHT10 for 10% off your order at Fella and Bella
Use my code STARLIGHTREADS20 for 20% off your order at Literary Book Gifts