Hello everyone! It's been a while since I've done a Top Ten Tuesday post, but this prompt really excited me, because there are SO many books that I can't wait to read this year, especially in the first half! Without further ado, let's get into my most anticipated releases for the first half of 2019!
---
1. The Wicked King – Holly Black (1-8-19)
Does this even count? It came out TODAY! My preordered ebook is already on my kindle and my physical copy comes in a few weeks from Faecrate!
2. A Curse So Dark and Lonely – Brigid Kemmerer (1-29-19)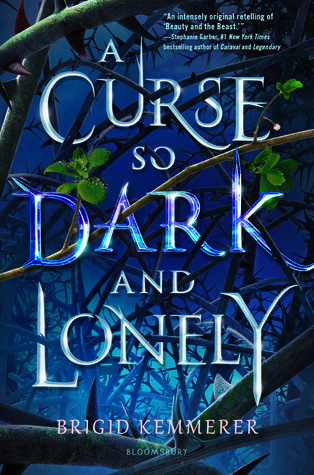 I'm a sucker for anything Beauty and The Beast. I'm also a  sucker for a good retelling, so this book seems right up my alley.
3. Meet Me in Outer Space – Melinda Grace (3-12-19)
While the title is what initially drew me in, I'm actually quite interested by the synopsis of this novel! It's about a girl with an invisible disability, and dealing with college accommodations.
4. Four Dead Queens – Astrid Scholte (2-26-19)
I read a sample of this book and it sounds amazing so far! I can't wait to read more of it in February!
5. Aurora Rising– Amie Kaufman and Jay Kristoff (5-7-19)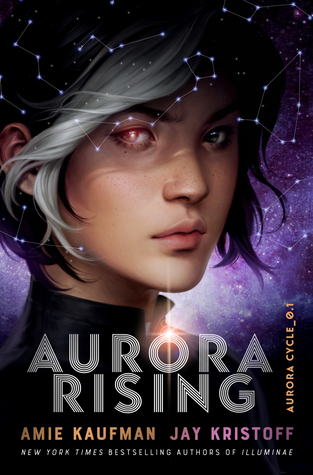 I haven't even read Illuminae, but I'm excited for this one! The cover looks amazing, and I love a good YA scifi!
6. Wicked Saints – Emily A. Duncan (4-2-19)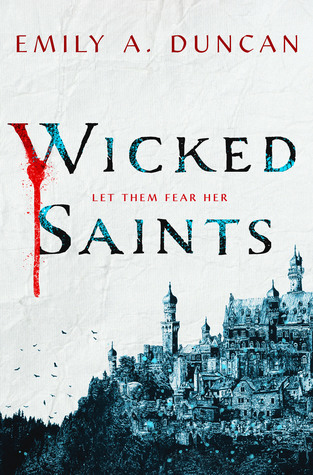 Okay, who isn't excited for Wicked Saints? I've heard so much hype about this already, and it doesn't come out for months! I'm so excited to read it.
---
7. You'd Be Mine – Erin Hahn (4-2-19)
I have an e-arc of this and I am SO excited to get to this (My TBR list is constantly growing though) I'm always down for a romance about musicians!
8. Every Moment After – Joseph Moldover (4-9-19)
I usually love novels that deal with real, serious issues. This one is about the aftermath of a school shooting, which obviously isn't the lightest subject, but I'm interesting in seeing how it plays out. I just hope that the author tackled the subject well.
9. Sky Without Stars – Jessica Brody and Joanne Rendell (5-26-19)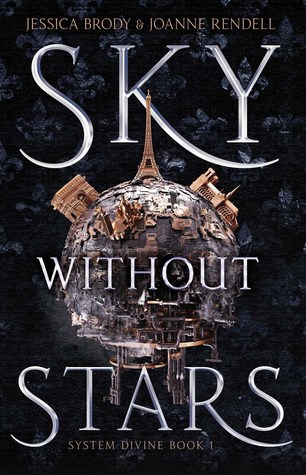 Omg, it's a scifi Les Miserables retelling! And it's by Jessica Brody! Need I say more? Sign me up!
10. Roam – C.H. Armstrong
This is another book that I have an e-arc of. It seems quite interesting, and I'll have to squeeze it into my January TBR! It's about a homeless teen and her family, which is a topic I've never seen explored in YA books!
---
That's it for Top Ten Tuesday! If any publishers see this and want to slide an ARC my way, please hit me up!
---
Follow me on Instagram for book pictures, mini reviews, and more!
Use my code STARLIGHT10 for 10% off your order at Wonderdame Bookmarks
Use my code STARLIGHT10 for 10% off your order at Spearcraft Book Box
Use my code STARLIGHT10 for 10% off your order at Ignite English
Use my code STARLIGHT15 for 15% off your order at Clockwork Heart Co
Use my code STARLIGHT10 for 10% off your order at Fella and Bella
Use my code STARLIGHTREADS20 for 20% off your order at Literary Book Gifts